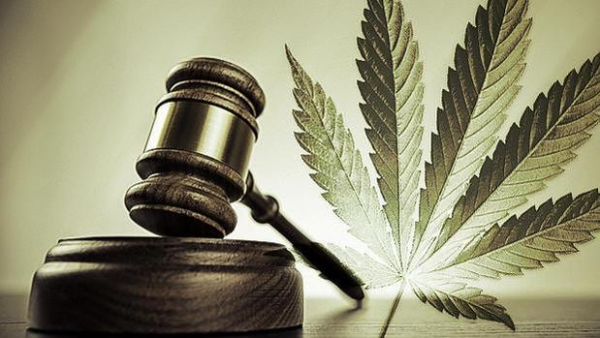 What Can Canadian Companies Expect if They Have Marijuana Stock Interest in the United States
Canadian companies who are on the forefront of the country's medical and soon-to-be recreational marijuana business have some of the fastest growing stock interests in their home country. As well it should be – Canadian Prime Minister Trudeau and the Canadian government last year announced plans to legalize cannabis for recreational use nationwide come July of 2018.
However, some of these companies are publicly traded on the Canadian Stock Exchange (CSE). The Toronto Stock Exchange (TSX), has largely shied away from listing companies that have interests in the United States, however it does possess all Canadian equity trades via its clearing house the Canadian Deposit for Securities.
This means that companies needing to raise money have raced to CSE to do so. Often these funds are being raised to fund U.S. opportunities. These companies are allowed to list on CSE so long as there is adequate disclosure. However, in the case that TMX decides to stop clearing trades, a viable alternative is necessary. And it's one that CSE executive Richard Carlton is actively seeking.
It's Still Challenging for the US Funding and Investing for Marijuana Industry
In comparison to the United States, where funding and investing a marijuana company even in legalized states remains difficult, money is flooding into Canadian-listed stocks. However, a decision to take a tougher line on Canadian capital markets could spell disaster for the possible expansion of Canadian companies looking to invest in U.S. states where marijuana is legal.
Indeed, many of the companies that investors have fallen in love with are currently increasing their footprint in the United States. If they do not already have interest in the United States, they are planning to do expand. However, there's a catch. These companies are mandated by TMX to remain in compliance with all relevant laws and regulations in the jurisdictions where they operate.
Why Aphria Should be Concerned?
Aphria, one of Canada's rising investment stars, has reason to be concerned. As part of its investment strategy, it is planning on making a $25 million investment in Florida, where medical marijuana is legal, yet it remains illegal recreationally. In fact, 10 new companies that are cultivating marijuana in preparation for next year's impending legalization. The entire industry has eyes on a possible large market: The United States. Where marijuana is still federally illegal, putting the stock exchange in a precarious position when it comes to listing marijuana companies that have interests in the United States.
While TMX is currently allowing Aphria to remain listed, even with its plans for expansion in Florida, it has taken a harder approach for other companies. For example, Canadian Biotechnical Corporation left the TSX Venture Exchange after being told it could not pursue recreational marijuana interests in the United States. Conversely, Ottawa-based CannaRoyalty Corp has the bulk of its assets in the United States and is listed on the Canadian Securities exchange.
The two rivals are taking different approaches when it comes to listing companies with U.S. interests. Not only is the CSE allowing for tiny, unlicensed companies to list, it is also allowing U.S. based corporations to trade, where they are barred from doing so domestically.
Summary of the Current Status
While those with U.S. interests are looking to TSX to clarify its rules regarding companies listing on the exchange, some think that Canadian companies should avoid involvement and expansion into the U.S. entirely. They believe that institutional investors in the burgeoning market should feel confident that their investments are not funding illegal activities.
While the federal government has yet to make a move against states where cannabis is legalized recreationally and medically, it is no secret that many in the Trump administration, including U.S. attorney general Jeff Sessions, are taking a hard line on federal marijuana policy. Unlike modern day vapes , which are a sensitive topic as well but are not banned in both countries, marijuana is illegal on the federal level. This is certainly a cause for some concern for investors and regulators in the Canadian market.
It's no better in the United States, where investors looking to take advantage of the boom in Canada and the growth of marijuana stocks there. The United States Drug Enforcement Agency has been tracking U.S. investments in the Canadian marijuana industry. When inquired by Reuters about the DEA's view of U.S. investments in Canadian marijuana, spokesman for the DEA Robert Payne said that the agency is "most interested in those types of activities."
Author
Michael is a marketing and creative content specialist at GotVape.com with a primary focus on customer satisfaction.
Invest In MJ Editor Notes:
The article above was provided by Michael and are his opinions from his research. The views expressed above are not necessarily the opinions of Invest In MJ and we suggest you conduct your own research and speak to your financial advisor as to the accuracy of the information contained in the article.
We at Invest In MJ are aware that the United States government still has cannabis as an illegal drug and that does bring lots of question and concerns for investor as to the legality of investing in the cannabis sector. At the state level, cannabis companies are opening up and setting up shop, many of them looking north to Canada for raising capital. While the DEA may be interested in activities in the cannabis space, they have yet to stop investment in the space.
Many companies in Canada and the United States have raised capital from all around the world in record numbers; we do not think that trend will change. The fact that no regulator has stopped the progress of capital raises or companies from trading on the exchanges should be kept in mind. While some companies may not have business interest or operations in the US, many are moving forwards with their plans to enter the US market in States where cannabis is legal medically or recreational.
Please consult your financial and legal advisor before making any investment decisions.